Wanaka
Adventure, Nature, and Serenity in New Zealand's Alpine Wonderland
Highlights:
Mountains
Lake Sports
Adventure
Skiing
Trekking
A breathtaking alpine town nuzzled against the shores of Lake Wanaka in the South Island of New Zealand. Surrounded by majestic mountains, pristine lakes, and a sense of tranquility, Wanaka offers a perfect blend of adventure, natural beauty, and relaxation. Prepare to be captivated by the stunning landscapes, indulge in thrilling outdoor activities, and experience the warm hospitality that awaits you in this remarkable destination.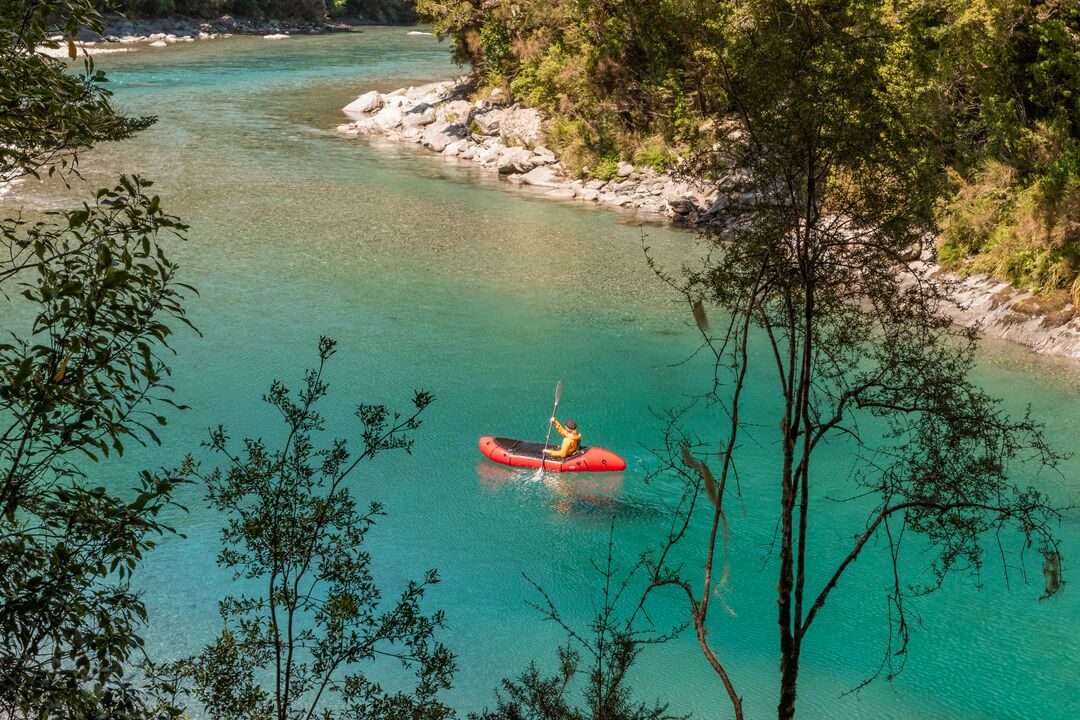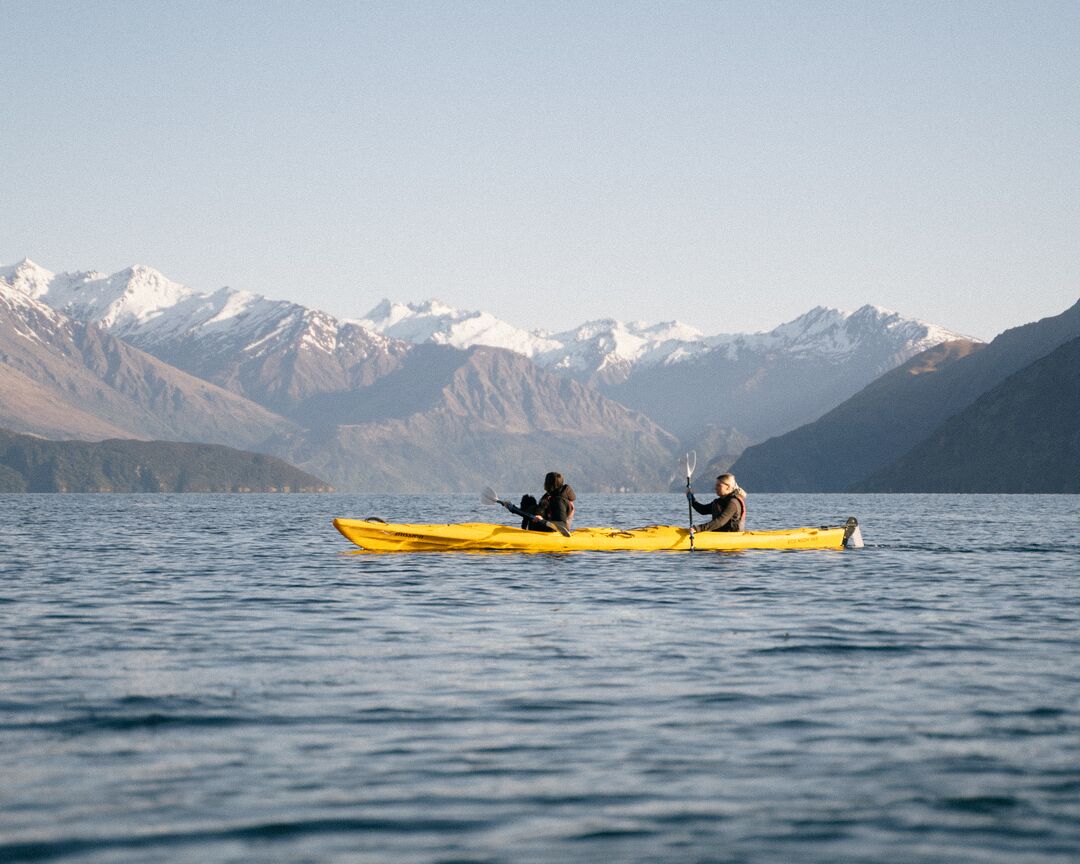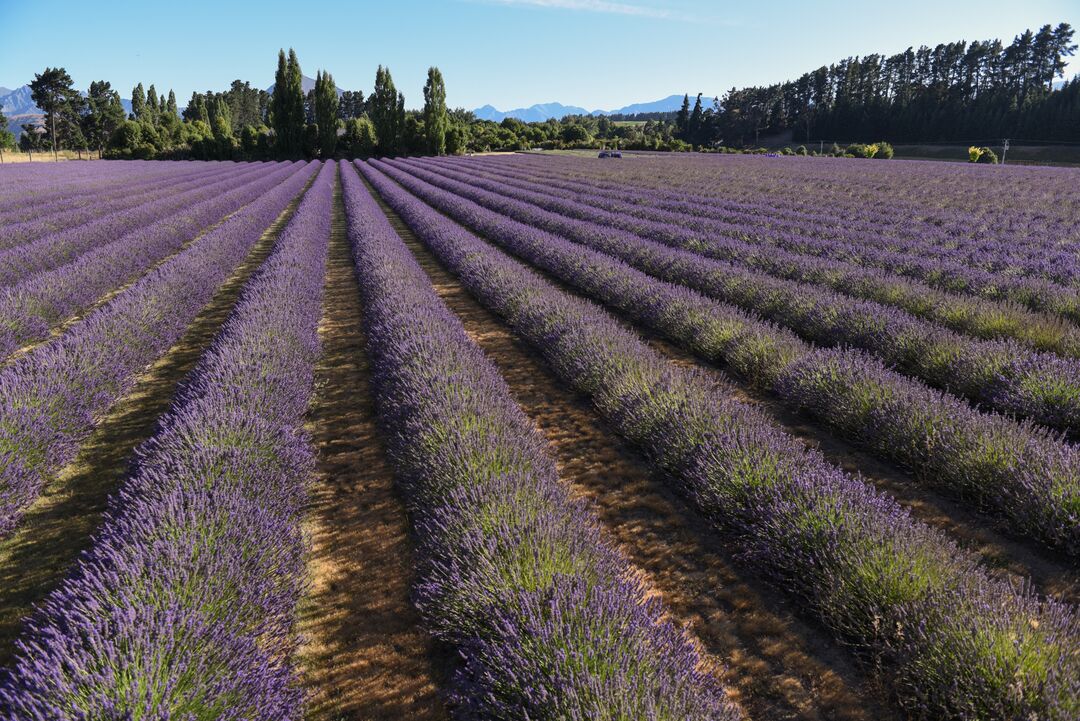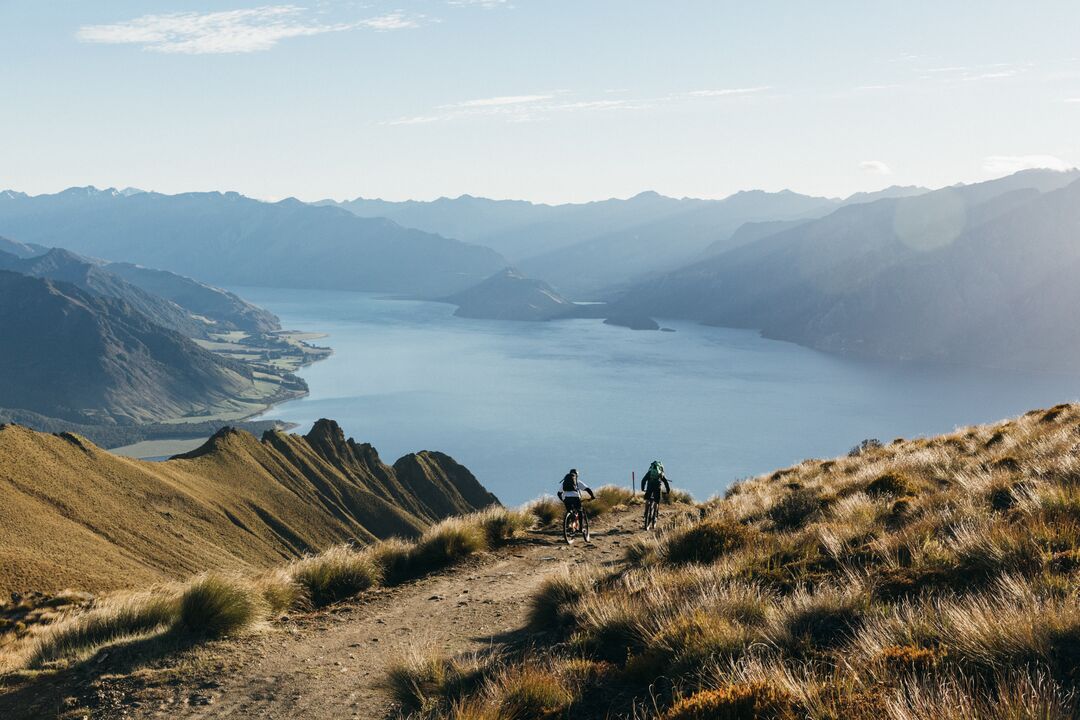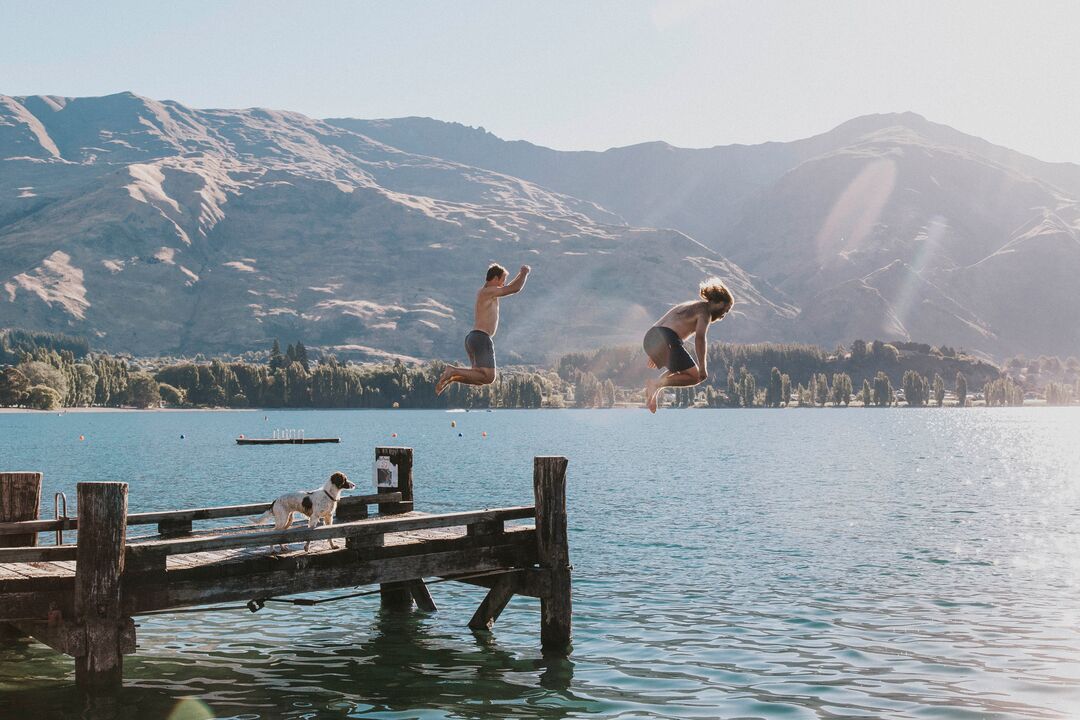 The centerpiece of Wanaka is undoubtedly Lake Wanaka, a sparkling jewel nestled in the heart of the Southern Alps. Spend your days exploring the lake's crystal-clear waters. Rent a kayak or paddleboard and glide across the serene surface, taking in panoramic views of the surrounding mountains. If you prefer a more leisurely experience, take a scenic cruise or join a fishing charter and try your hand at catching rainbow or brown trout.
For adventurous souls, Wanaka offers an array of thrilling activities. Strap on your hiking boots and embark on one of the many scenic hikes in the area. Roys Peak Track is a popular choice, offering panoramic views of Lake Wanaka and the surrounding peaks. Alternatively, challenge yourself with a rock climbing or canyoning adventure, where you can scale rugged cliffs, abseil down waterfalls, and plunge into natural pools.
Wanaka is also a paradise for adrenaline junkies. Experience the exhilaration of skydiving, where you can leap from a plane and enjoy breathtaking aerial views of the Southern Alps, Lake Wanaka, and the stunning landscapes below. Take a leap of faith and bungee jump off the historic Kawarau Bridge or try the thrilling Nevis Bungy, one of the highest bungee jumps in the world. If you prefer speed, hop on a jet boat and zoom across the glacial-fed rivers, twisting and turning through narrow canyons.
Nature lovers will find solace in the stunning beauty that surrounds Wanaka. Explore Mount Aspiring National Park, a World Heritage Area renowned for its rugged wilderness and majestic peaks. Discover picturesque valleys, tranquil beech forests, and pristine alpine lakes. Take a scenic flight or a helicopter ride to witness the grandeur of the Southern Alps from above, with snow-capped mountains stretching as far as the eye can see.
Wanaka is also a gateway to some of the best skiing and snowboarding in New Zealand. In the winter months (June to September), hit the slopes of Cardrona Alpine Resort or Treble Cone Ski Area, where you can enjoy a range of trails catering to all skill levels. Immerse yourself in a winter wonderland as you carve through fresh powder and experience the thrill of alpine sports in a breathtaking setting.
After a day of adventure, unwind and embrace the laid-back vibe of Wanaka. Stroll through the charming town center and discover boutique shops, art galleries, and cozy cafes. Indulge in the local cuisine, which highlights the region's fresh produce and flavors. Don't miss the opportunity to sample the award-winning wines from the nearby Central Otago wine region, known for its exquisite pinot noir.
Wanaka offers a range of accommodations, from luxury lodges and hotels to lakeside cottages and budget-friendly backpacker hostels. Wake up to stunning lake or mountain views and enjoy the warm hospitality and comfort of your chosen accommodation.
With its awe-inspiring landscapes, thrilling adventures, and a sense of serenity, Wanaka invites you to immerse yourself in its alpine wonderland and create unforgettable memories. So, pack your bags, embrace the spirit of adventure, and let the magic of Wanaka captivate your senses on your New Zealand journey.
CHAT WITH A
KIWI

TRAVEL

SPECIALIST

TODAY