Rotorua
Experience the Heartbeat of New Zealand: Discover the Wonders of Rotorua
Highlights:
Geothermals
Maori Culture
Hiking
Treewalk
Cycling
A place where nature's power and cultural heritage intertwine to create a truly unique destination. Located in the heart of New Zealand's North Island, Rotorua is known for its geothermal wonders, Maori culture, and stunning natural landscapes. Get ready to immerse yourself in the vibrant energy of this captivating city as we explore the wonders that await you.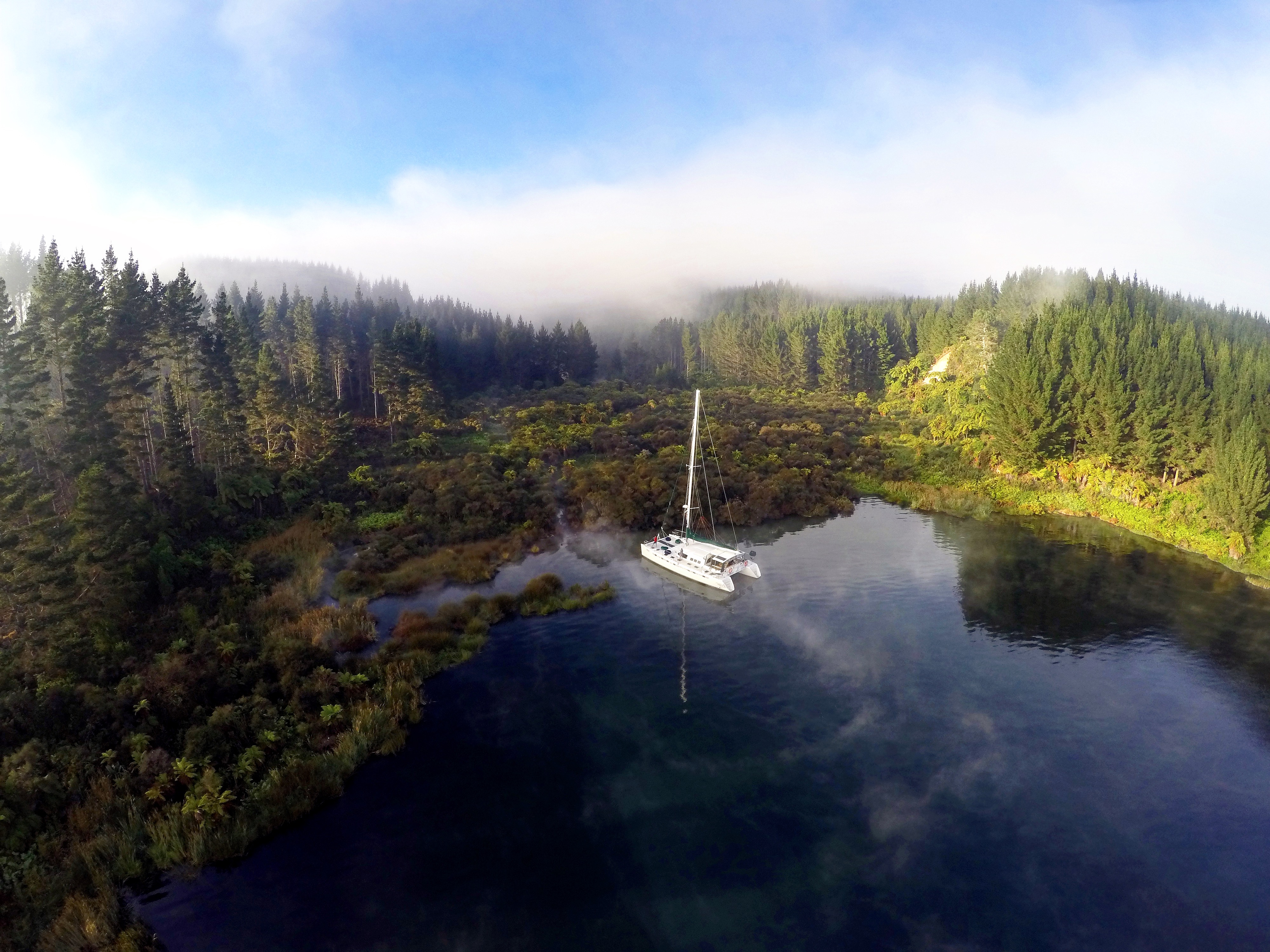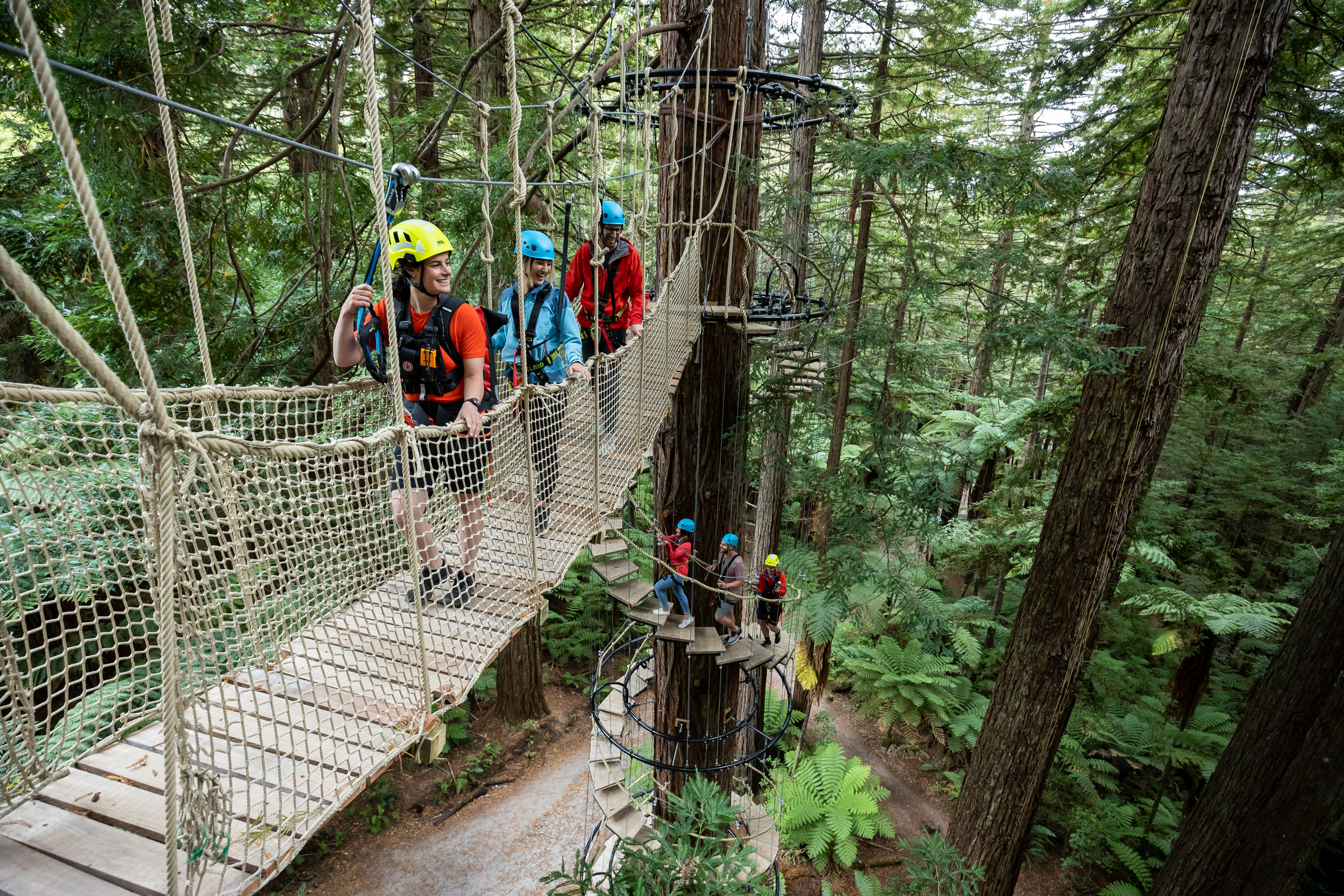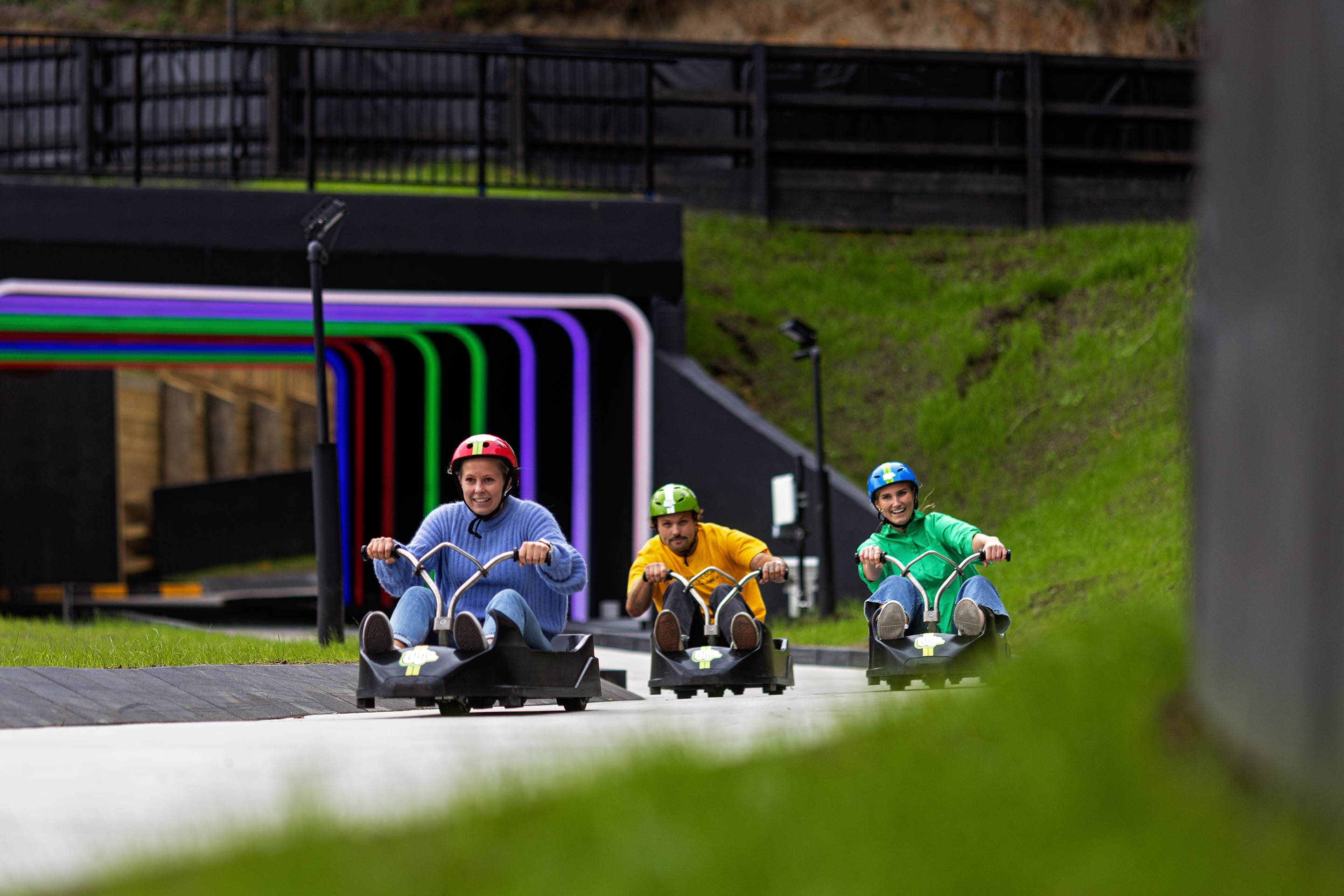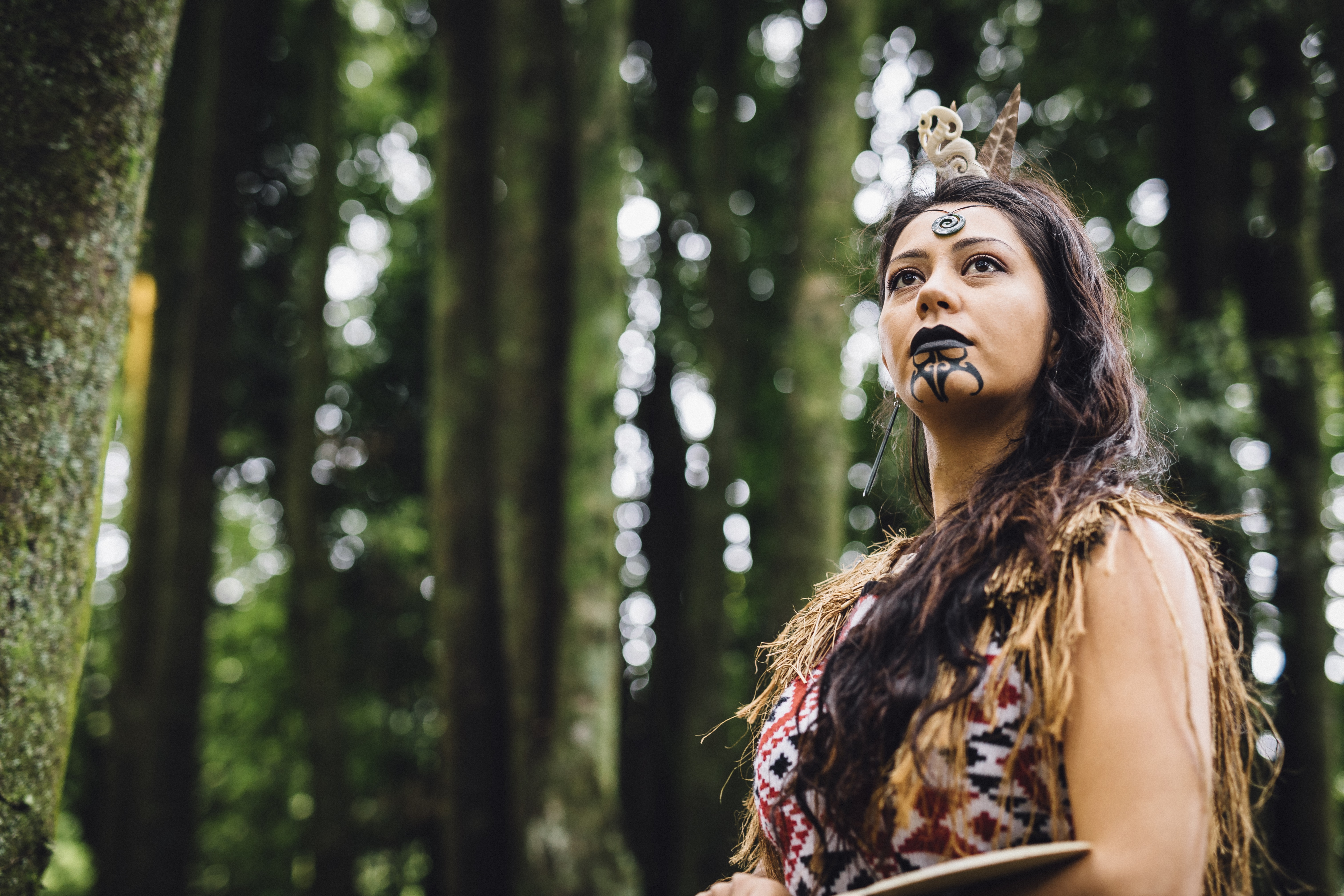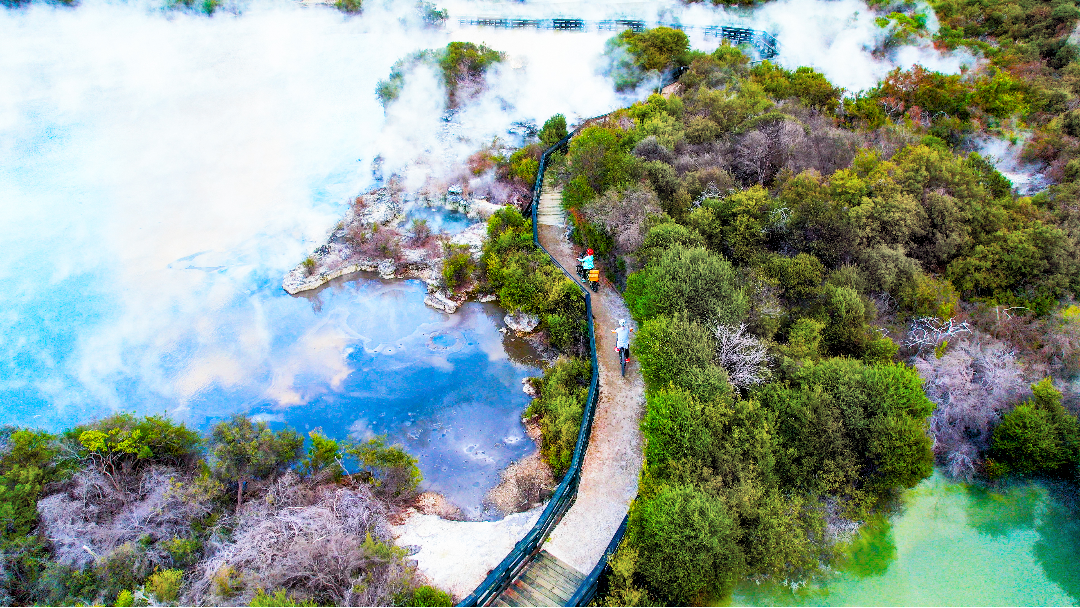 Rotorua is a geothermal wonderland, with bubbling mud pools, steaming geysers, and colorful hot springs that showcase the raw power of the earth. Visit the iconic Pohutu Geyser at Te Puia, where you can witness its awe-inspiring eruptions and learn about the geothermal forces that shape the region. Explore Wai-O-Tapu Thermal Wonderland, home to the famous Champagne Pool and the Lady Knox Geyser, which erupts daily with a spectacular display. Soak in the healing waters of the natural hot springs at the Polynesian Spa and let the therapeutic minerals rejuvenate your body and soul.
Rotorua is also a cultural hub, offering a window into the rich traditions and heritage of the Maori people. Engage in a traditional Maori cultural experience at Tamaki Maori Village, where you can witness a powerful cultural performance, participate in interactive workshops, and indulge in a delicious hangi feast cooked in an earth oven. Immerse yourself in the stories, songs, and dances that have been passed down through generations, and gain a deep appreciation for the Maori way of life.
For outdoor enthusiasts, Rotorua is a playground of adventure. Explore the Whakarewarewa Forest, also known as the Redwoods, which boasts an extensive network of walking and mountain biking trails. Challenge yourself on thrilling ziplines, swing bridges, and treetop platforms at the Redwoods Treewalk, offering panoramic views of the majestic forest.
Discover the beauty of Lake Rotorua and Lake Tarawera, where you can indulge in water activities such as kayaking, paddleboarding, and fishing. Rotorua's natural beauty extends beyond geothermal wonders and lush forests. Experience the tranquility of the Blue and Green Lakes, nestled amidst picturesque landscapes, and take in the serene surroundings.
Marvel at the stunning Huka Falls, where crystal-clear waters rush through a narrow chasm with immense force, creating a mesmerizing spectacle. For an adrenaline rush, embark on a white-water rafting adventure on the mighty Kaituna River, featuring the thrilling 7-meter drop of the Tutea Falls.
Indulge your taste buds with Rotorua's vibrant food scene, influenced by both Maori and international flavors. Sample traditional Maori hangi, a feast cooked in an earth oven, and savor the unique flavors and aromas of slow-cooked meats and vegetables. Explore local farmers' markets and boutique food stores to discover fresh produce, artisanal products, and delicious treats. Don't forget to try the famous Rotorua delicacy, the "hangi pie," a pastry filled with hangi ingredients that will satisfy your cravings.
To truly immerse yourself in Rotorua's beauty and charm, consider staying at one of the many luxury lodges or boutique accommodations that blend seamlessly with the natural surroundings. Relax in geothermal hot pools, enjoy stunning lake views, or unwind with a spa treatment that harnesses the healing properties of Rotorua's geothermal waters.
Rotorua's vibrant energy, cultural richness, and natural wonders make it a destination that captivates the senses and leaves a lasting impression. So, come and discover the heartbeat of New Zealand in the remarkable city of Rotorua.
CHAT WITH A
KIWI

TRAVEL

SPECIALIST

TODAY