Nelson
Sunshine, Arts, and Outdoor Adventures in New Zealand's Creative Hub
Highlights:
Arts
Breweries
Beaches
Abel Tasman
Hiking
An exciting and sun-drenched city located at the top of New Zealand's South Island. Snuggled between the sparkling Tasman Bay and the breathtaking mountains, Nelson is a haven for art enthusiasts, nature lovers, and outdoor adventurers. Get ready to immerse yourself in the vibrant arts scene, explore stunning landscapes, and indulge in a wealth of outdoor activities that await you in this captivating destination.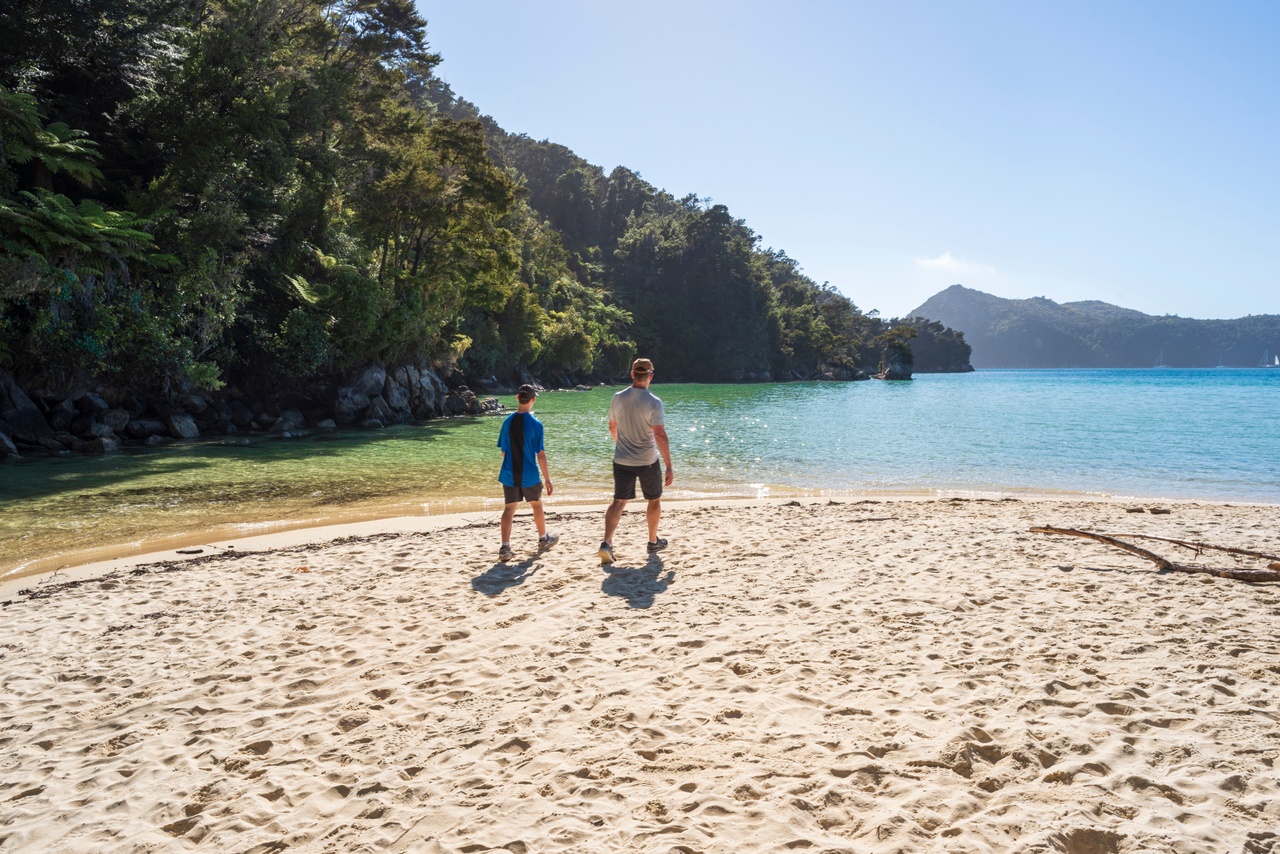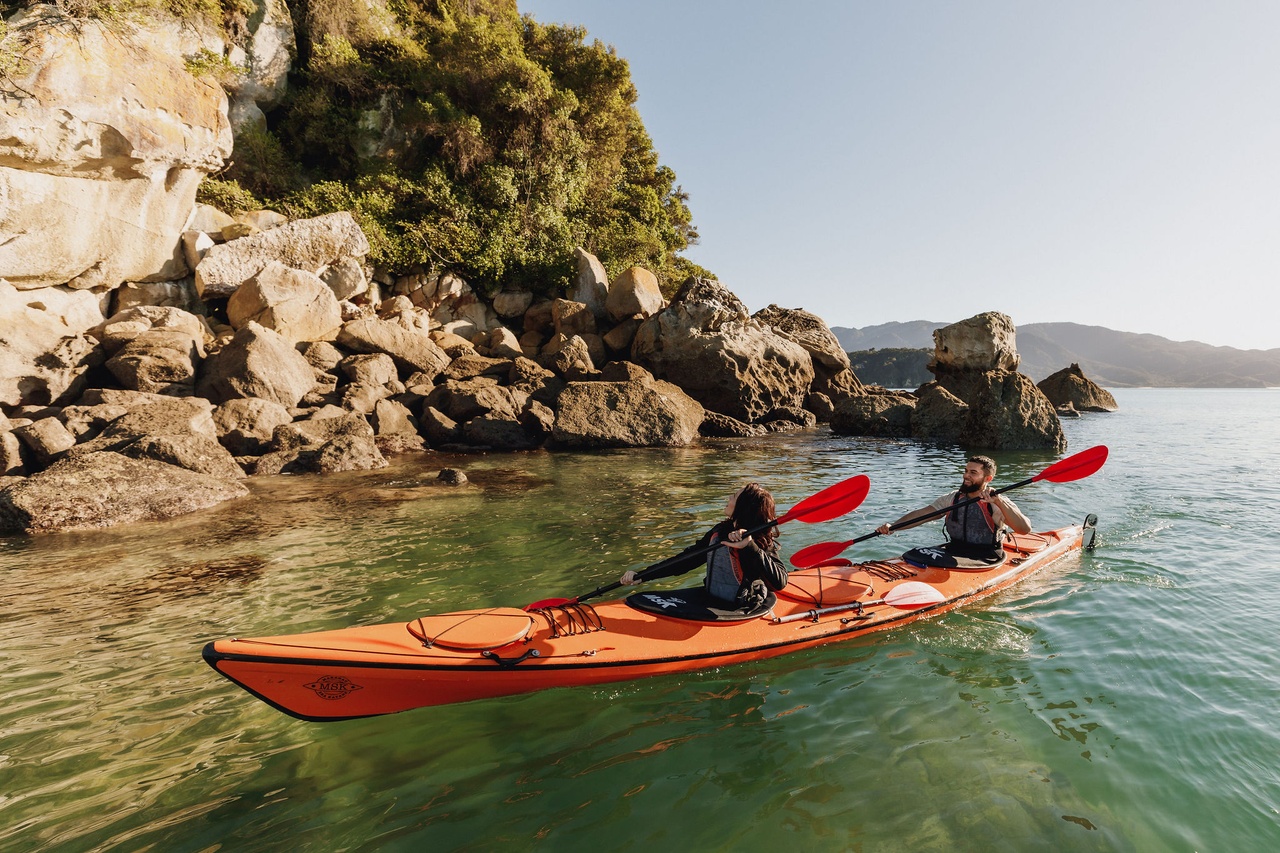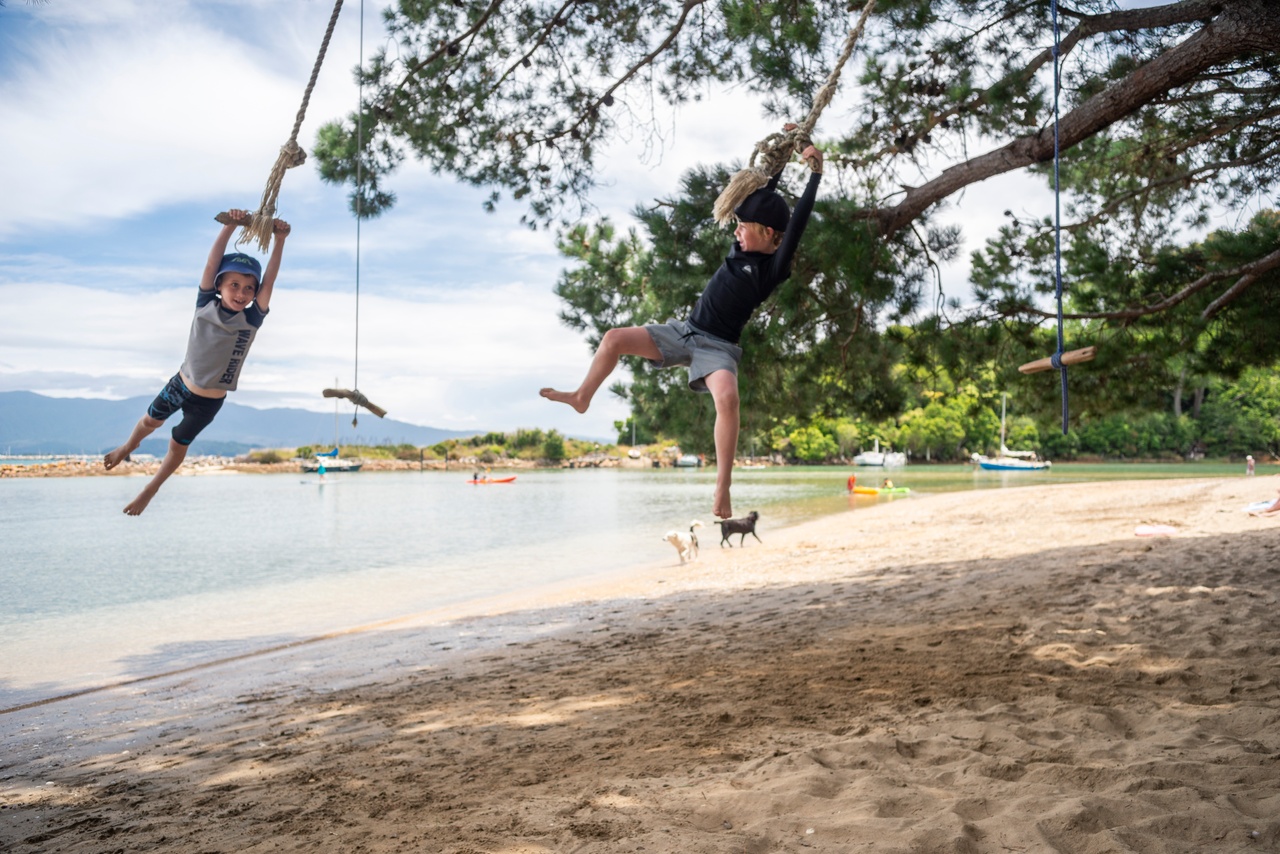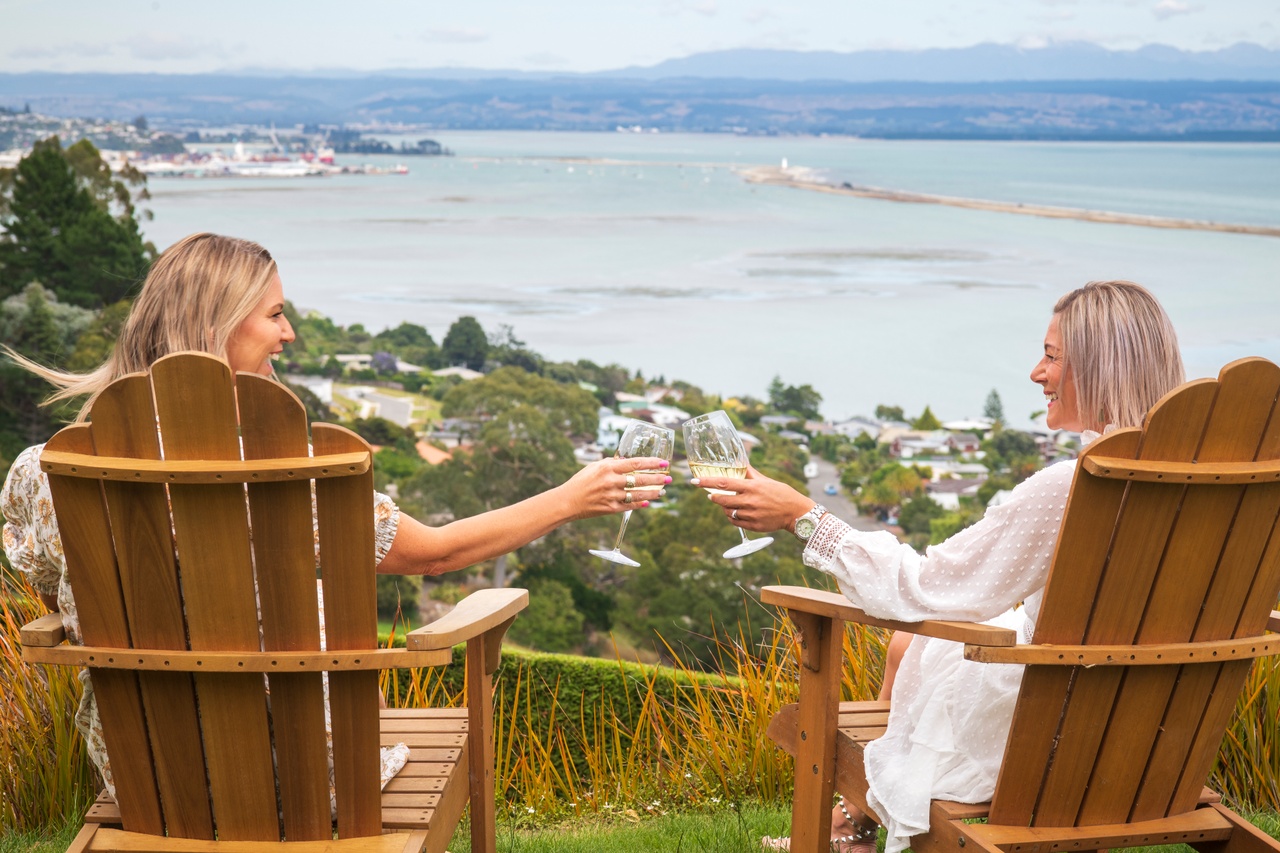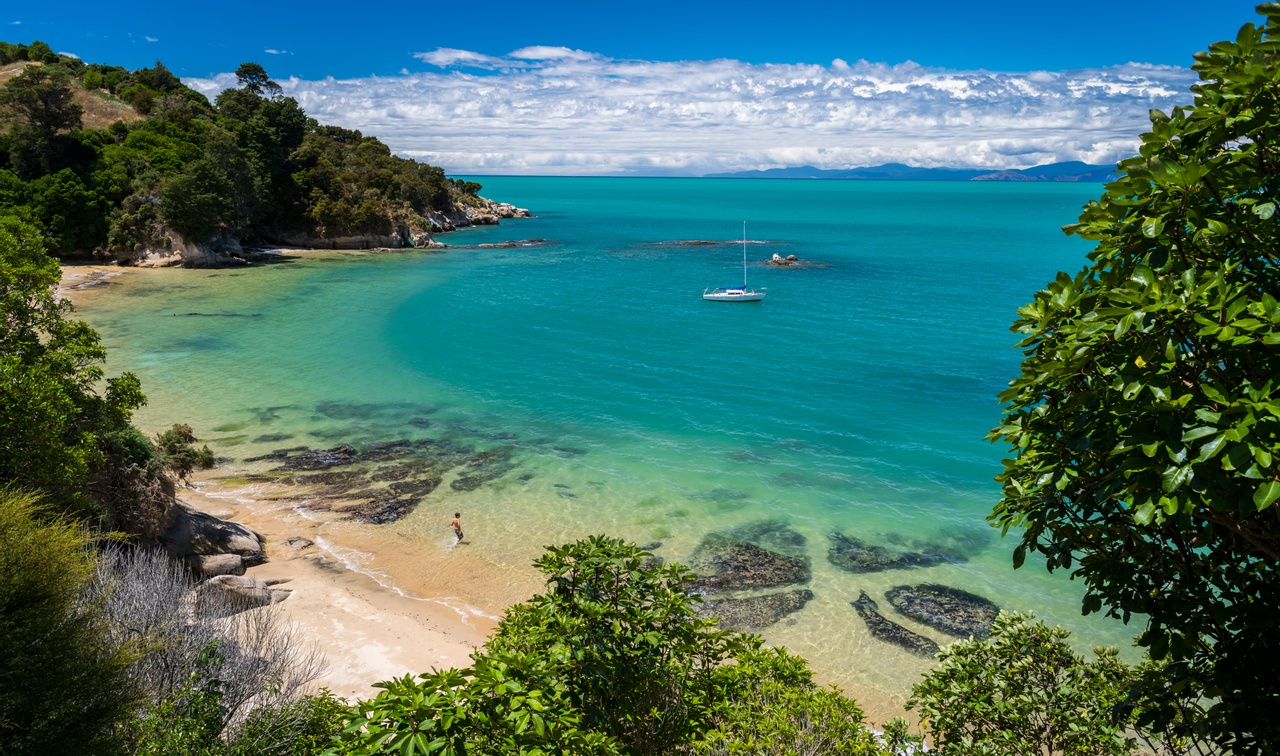 Nelson is renowned for its thriving arts and crafts community. Wander through the charming streets of the city and discover a wealth of art galleries, studios, and boutiques showcasing the works of talented local artists and artisans. Visit the Suter Art Gallery, which houses an impressive collection of New Zealand art, from traditional Maori pieces to contemporary masterpieces. Don't miss the opportunity to explore the Nelson Saturday Market, where you can find an array of handmade crafts, fresh produce, and delicious local treats.
Nature lovers will be enchanted by the beauty that surrounds Nelson. Embark on a scenic drive to the Abel Tasman National Park, renowned for its golden sandy beaches, turquoise waters, and lush native forests. Explore the park on foot by taking a hike along the Abel Tasman Coast Track, one of New Zealand's Great Walks, offering breathtaking vistas and opportunities for wildlife spotting. Alternatively, hop on a kayak or join a guided boat tour to discover the hidden bays, seals, and marine life that call this area home.
Nelson is also a gateway to the stunning Marlborough Sounds, a network of ancient sunken river valleys dotted with secluded bays and peaceful waterways. Take a cruise through the sounds, where you can relax on the deck, soak up the serenity, and marvel at the majestic landscapes. The Marlborough Sounds are also famous for their world-class vineyards, so be sure to indulge in wine tasting and savor the region's renowned Sauvignon Blanc and other varietals.
For outdoor enthusiasts, Nelson offers a plethora of activities to get your adrenaline pumping. Head to the nearby Nelson Lakes National Park and embark on a hiking or mountain biking adventure amidst the snow-capped mountains, crystal-clear lakes, and alpine meadows. The park is also home to the stunning Blue Lake, known for its pristine waters and hiking trails that provide incredible panoramic views.
If you're a fan of water sports, Nelson won't disappoint. Experience the thrill of kiteboarding or windsurfing along Tahunanui Beach, where the consistent sea breezes create ideal conditions. For those seeking a calmer aquatic experience, try stand-up paddleboarding or kayaking on the calm waters of the Nelson Haven or the tranquil Waimea Estuary.
Culinary enthusiasts will find delight in Nelson's vibrant food scene. The region is known for its abundance of fresh produce, including succulent seafood, seasonal fruits, and artisanal cheeses. Explore the local cafes, restaurants, and food markets, where you can savor a variety of culinary delights, from gourmet seafood platters to farm-to-table creations that showcase the best of Nelson's flavors.
Nelson offers a range of accommodation options to suit every traveler's preference. From luxury resorts and boutique hotels to cozy bed and breakfasts and self-contained apartments, there is something for every style and budget. Wake up to the gentle sound of waves or the breathtaking mountain views and start your day in this picturesque paradise.
With its vibrant arts scene, stunning natural landscapes, and an array of outdoor adventures, Nelson invites you to explore, create, and immerse yourself in the beauty of this captivating city. So, pack your bags, embrace the artistic spirit, and let the sunny charm of Nelson weave its magic on your New Zealand journey.
CHAT WITH A
KIWI

TRAVEL

SPECIALIST

TODAY