HIKING
Embark on a Journey of Discovery: Hiking in Aotearoa, New Zealand!
If you're seeking an immersive way to connect with nature and explore the breathtaking landscapes of New Zealand, lace up your boots, pack your backpack, and get ready for an unforgettable hiking experience. With its diverse terrain, pristine wilderness, and well-maintained trails, New Zealand offers a hiking paradise like no other. So, let's hit the trails and embark on a journey of discovery through the enchanting wilderness of Aotearoa!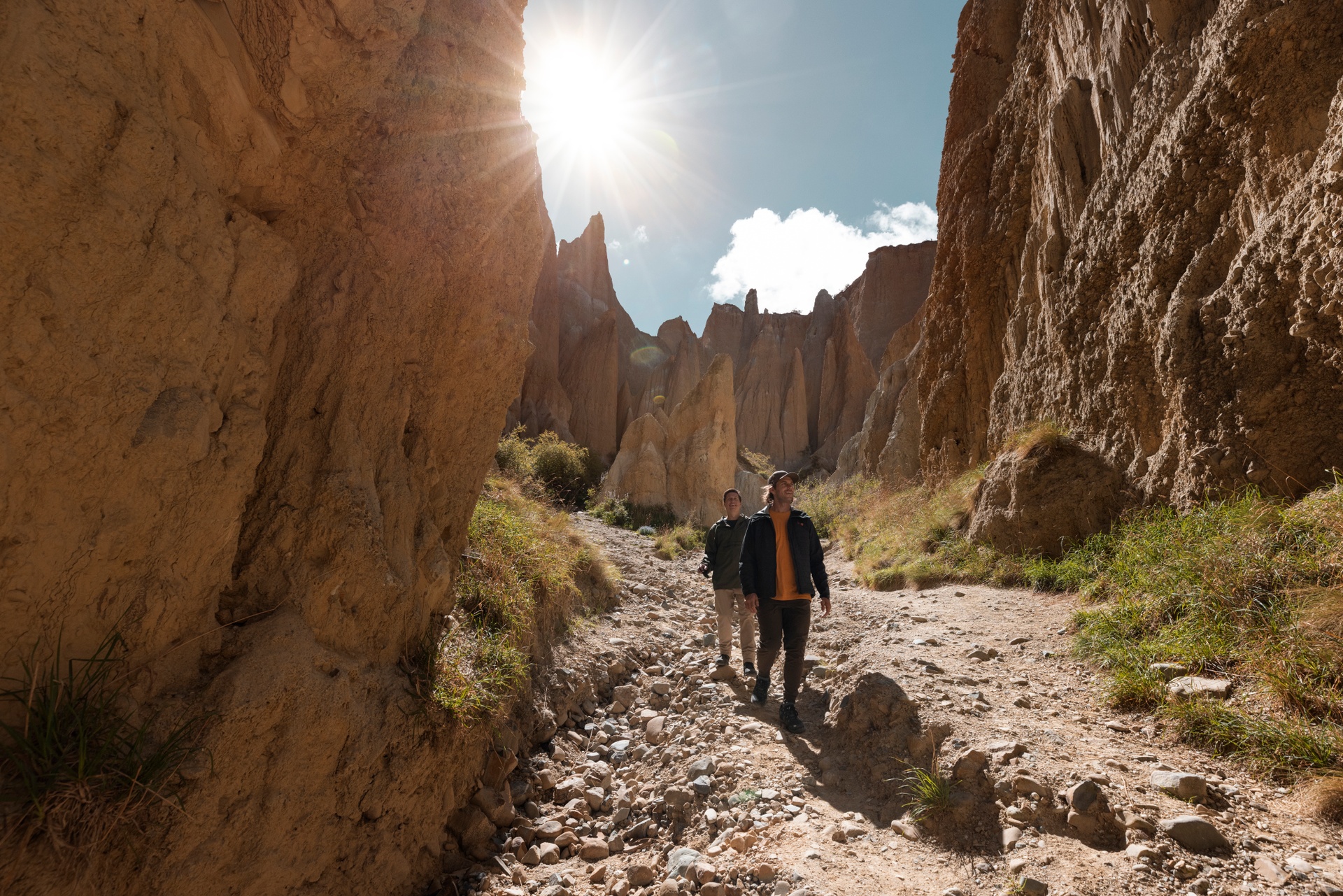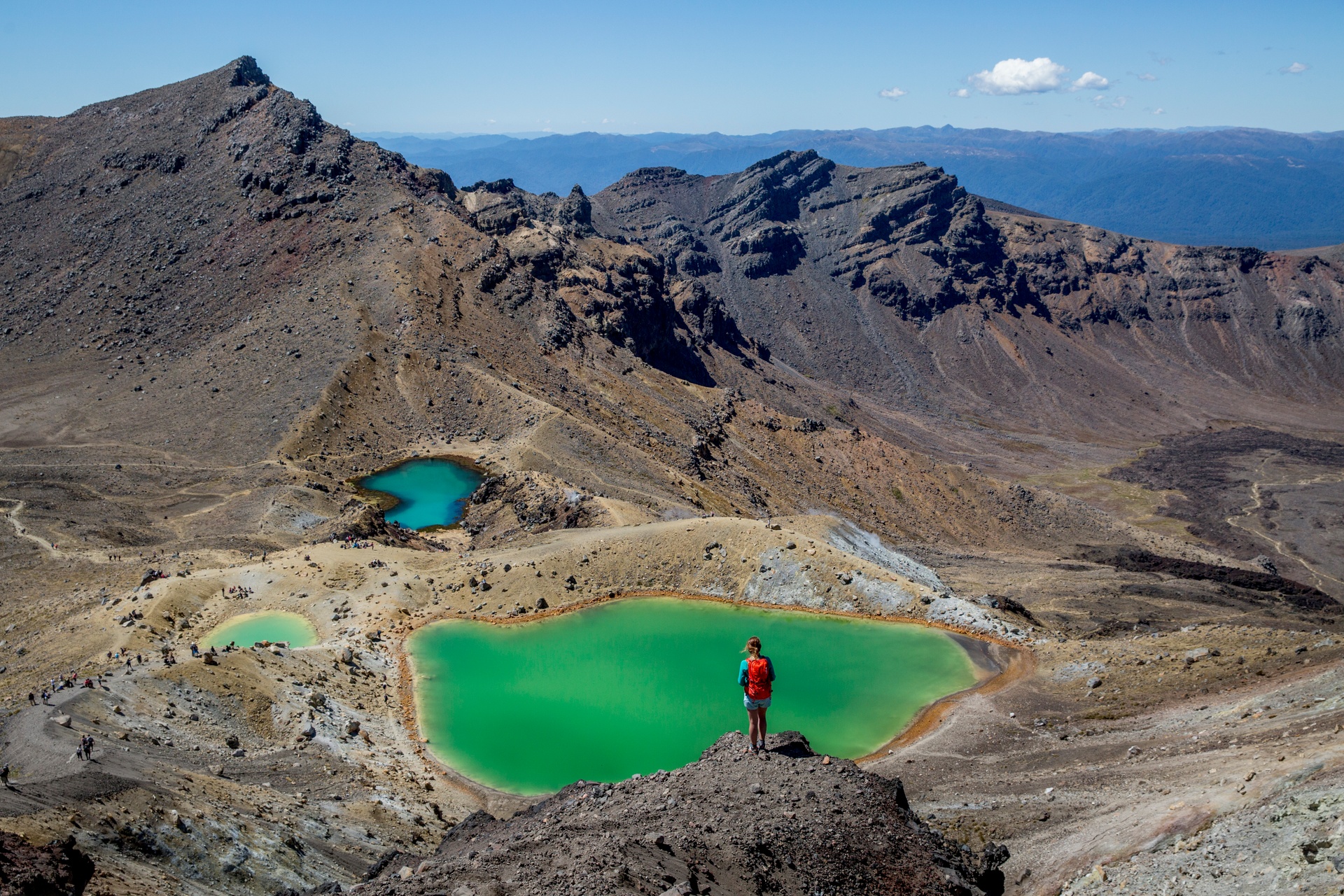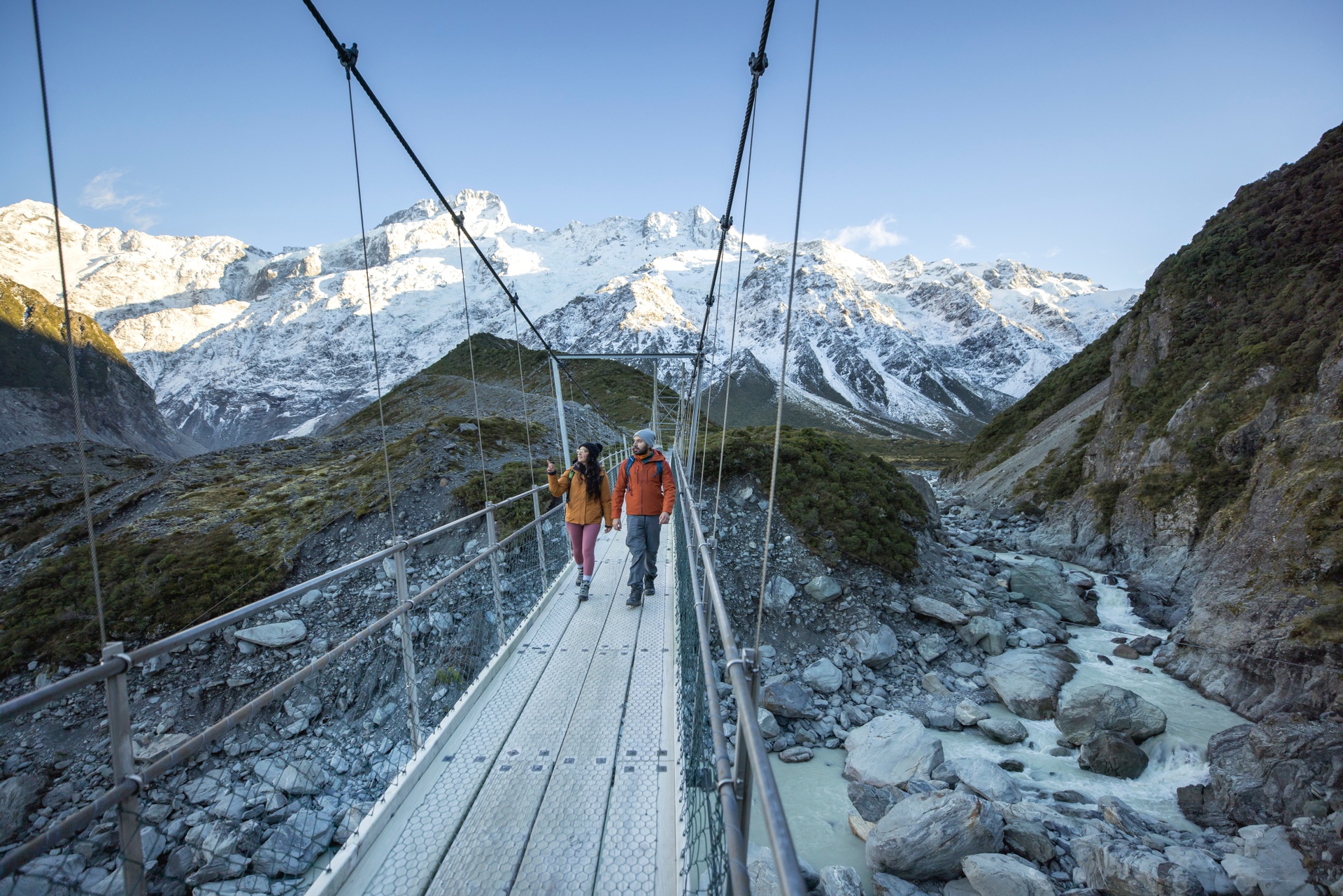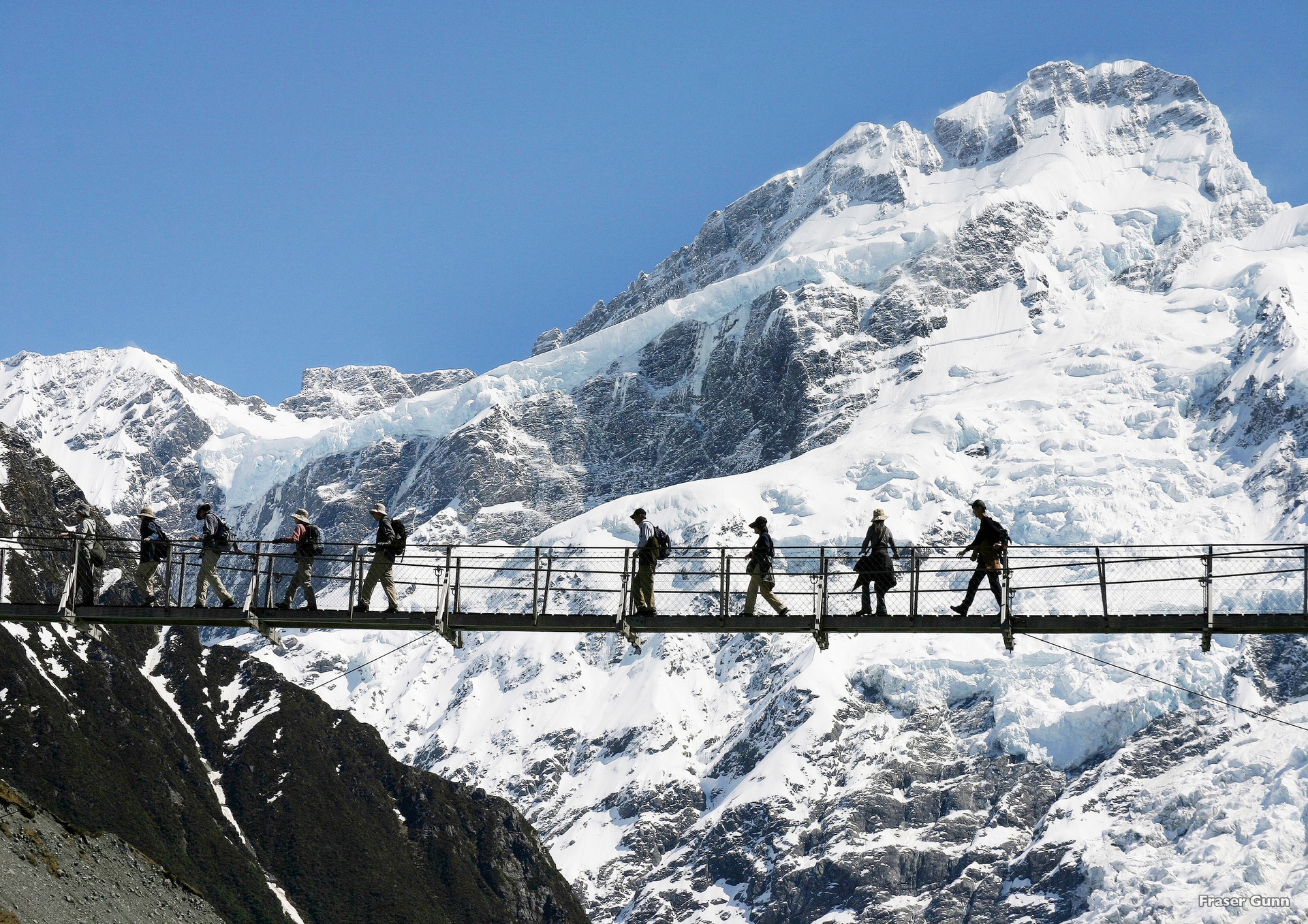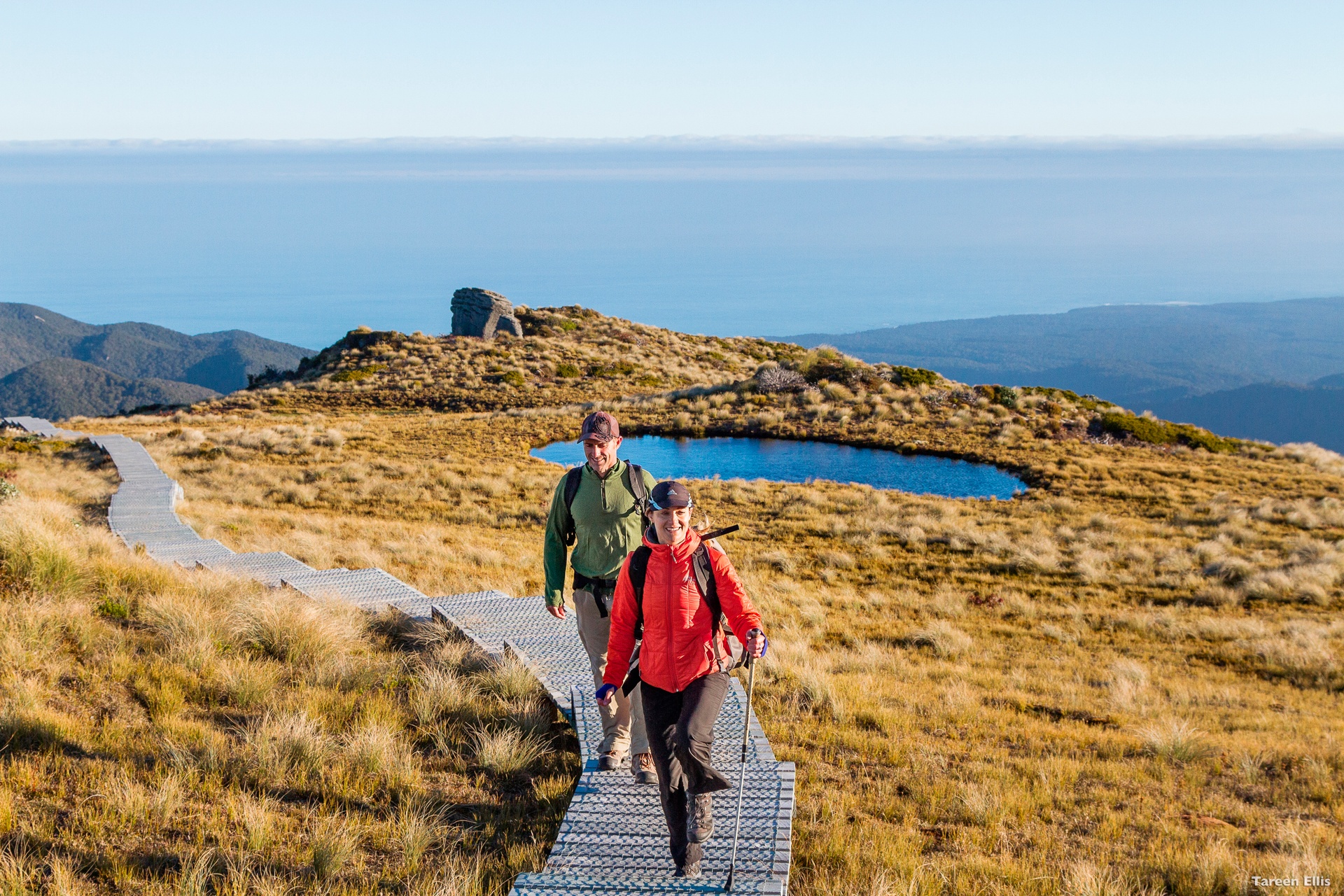 Let's begin our hiking escapade in Fiordland National Park, a UNESCO World Heritage site renowned for its awe-inspiring natural beauty. Lace up your boots and tackle the iconic Milford Track, often referred to as "the finest walk in the world." This multi-day adventure takes you through glacier-carved valleys, ancient forests, and dramatic mountain passes, culminating in the majestic Milford Sound. Prepare to be mesmerized by towering waterfalls, mirrored lakes, and the sheer grandeur of the fiords that greet you at the journey's end.
Heading north to the Central North Island, the Tongariro National Park beckons with its otherworldly landscapes. Take on the challenge of the Tongariro Alpine Crossing, a full-day hike that leads you through an active volcanic area. Marvel at the steaming vents, colorful mineral-rich lakes, and the stunning views of Mount Ngauruhoe, also known as Mount Doom from "The Lord of the Rings" trilogy. This hike is a true adventure, offering a unique blend of rugged terrain and extraordinary geological wonders.
For those seeking coastal beauty, the Abel Tasman Coast Track in the Nelson region is a must-explore. This picturesque trail winds along golden beaches, through lush forests, and past crystal-clear turquoise waters. Hop on a water taxi to access different sections of the track, allowing you to customize your hiking experience. Take your time to swim in secluded bays, spot playful dolphins, and bask in the tranquility of this coastal paradise.
As we venture further south, the West Coast's rugged charm awaits. Explore the Franz Josef Glacier and Fox Glacier regions, where you can embark on guided hikes to witness these magnificent icy giants up close. Guided tours take you through ancient rainforests, across glacial valleys, and onto the glacier itself. Strap on your crampons, listen to the crunch of the ice beneath your feet, and marvel at the ever-changing ice formations that have been sculpted over thousands of years.
In the heart of the South Island, the Mount Cook National Park beckons with its alpine splendor. Lace up your boots and tackle the Hooker Valley Track, a picturesque hike that rewards you with jaw-dropping views of New Zealand's highest peak, Aoraki Mount Cook. Traverse swing bridges, meander along the glacial-fed Hooker River, and marvel at the icy peaks and glacial lakes that surround you. This hike is a photographer's dream come true.
As you explore New Zealand's hiking trails, remember to embrace the spirit of adventure, respect the environment, and be prepared. Check weather conditions, pack appropriate gear, carry plenty of water and food, and inform someone of your hiking plans for safety.
Whether you're a seasoned hiker or a nature enthusiast seeking to connect with the wilderness, New Zealand's hiking trails offer something for everyone. From challenging multi-day treks to shorter day hikes, the country's diverse landscapes are yours to explore. So, put one foot in front of the other, breathe in the fresh air, and let the beauty of Aotearoa unfold before your eyes. Happy hiking!
CREATING UNFORGETTABLE EXPERIENCES TO THE DESTINATION OF YOUR DREAMS